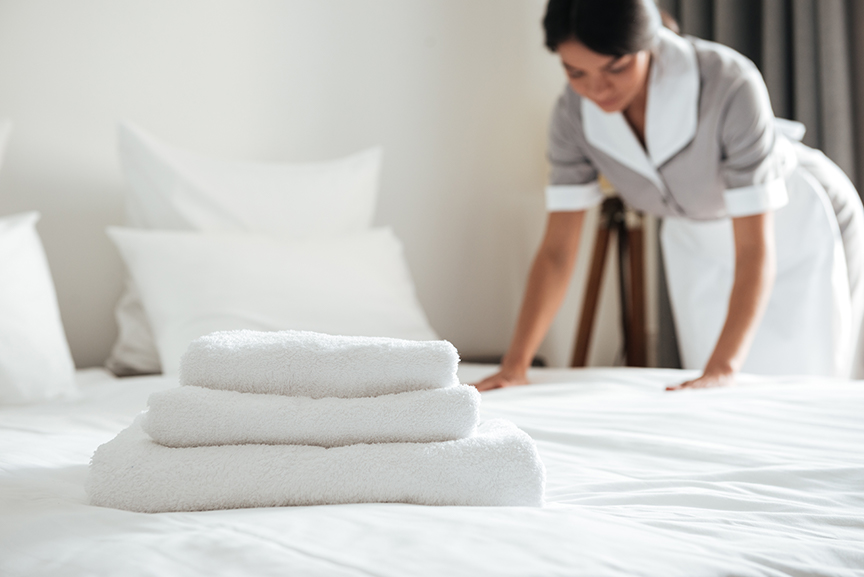 Lake Balboa Professional Laundry provides our clients in hospitality and lodging with the extra help they need to provide clean linens, towels, wash cloths, robes and other items for their customers.
We can accommodate both small and large operations, as well as extra volume for conventions, special events, and seasonal spikes in business.
We serve a wide variety of businesses that include:
Resorts
Hotels
Motels
Retreat Centers
Don't hesitate to give us a call. We would love to talk to you about how to create a custom package that best serves your needs.
Feel free to call us at (818) 787-4700 or fill out the contact form below and we'll get back to you within 24 hours.
Hours
Mon: 8:30am-5:00pm
Tue:  8:30am-5:00pm
Wed: 8:30am-5:00pm
Th:   10:00am-5:00pm
Fri:   8:30am- 5:00pm
Sat:  CLOSED
Sun: CLOSED

16851 Victory Blvd #4
Van Nuys, CA 91406